18) Tangle addition and the knots-quivers correspondence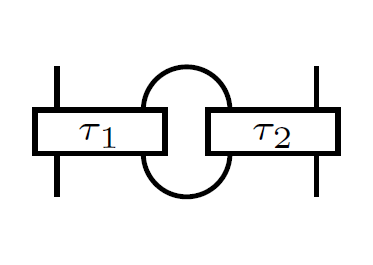 We prove that the generating functions for the one row/column colored HOMFLY-PT invariants of arborescent links are specializations of the generating functions of the motivic Donaldson-Thomas invariants of appropriate quivers that we naturally associate with these links. Our approach extends the previously established tangles-quivers correspondence for rational tangles to algebraic tangles by developing gluing formulas for HOMFLY-PT skein generating functions under Conway's tangle addition. As a consequence, we prove the conjectural links-quivers correspondence of Kucharski–Reineke–Stošić–Sułkowski for all arborescent links.
With Marko Stošić. Submitted.